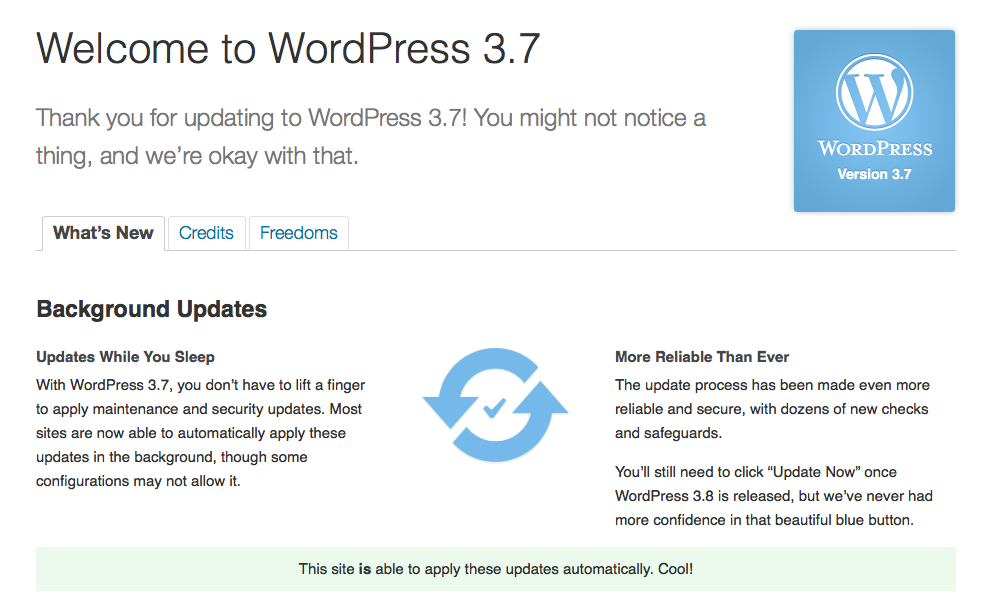 WordPress 3.7 was just released.
Although there are quite a few features in this release, I want to talk about what I feel is the most important feature: automatic updates.
It's a fairly simple – when a new version of WordPress is released, your installation will be updated (almost) immediately. As of 3.7, these automatic updates are limited to minor maintenance releases to make sure they won't break your theme or plugin.
As WordPress has become more and more popular, exploits against WordPress have grown not just in quantity but also in complexity. As the threats have increased, so have the defenses — automatic security updates is just another step in the right direction. The last thing I want is for your blog / site to be compromised.
So, I strongly recommend updating to 3.7 as soon as existing themes and plugins have been verified to work with it (you're using a staging environment… right?).
Happy updating!